Dr. Shubhasis Dan
Faculty (C)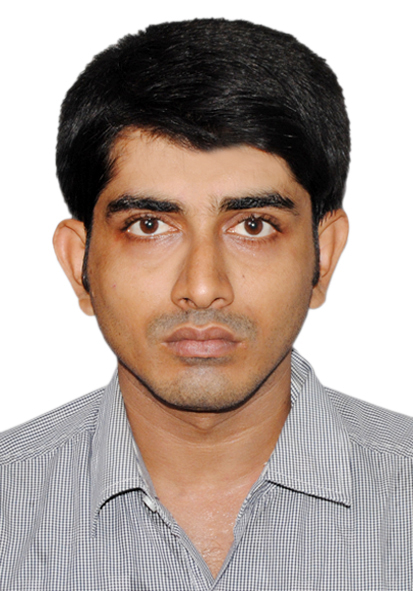 About Dr. Shubhasis Dan
Being a pharma postgraduate (M. Pharm), Shubhasis completed Ph. D (Pharmacy) form Jadavpur University in 2017 form the Bioequivalence Study Centre, Dept. of Pharmaceutical Technology.

Dr. Dan worked with MNC, CROs and CDSCO approved BA/BE Study Centre since 2011, which results in better understanding of clinical regulatory as well as its implementations inside of the organization towards ensuring its smooth functioning. The responsibilities also included interaction with disciplinary groups form the Sponsor (different pharma companies) as well as ethics committee personals. Similarly engaged in the preparation of protocol, SOP, dossiers and reviewing reports to satisfy the requirements of other regulatory bodies like ISO, NABL etc. Hands on experience in the monitoring of Phase-III CT and BA/BE studies, CRF and source data capturing as well as coordinating of clinical studies.

Moreover, Dr. Dan also have 2+ years' experience in teaching and Course Coordinating (PG Diploma in Clinical Research & Regulatory Affairs, Jadavpur University); without ignoring the commercial responsibilities, Dr. Dan has more than 35 International and National publications, which helps to spread the goodwill of the institutions he served.

Research Interest
Clinical Research, Regulatory Affairs, Digital applications in Clinical Research
Pharmacokinetics, Bio-analytical instrumental techniques
Formulation development, polymer grafting

Academic Profile
Ph. D (Pharmacy) from Jadavpur University in 2017
M. Pharm (Pharmaceutics) from West Bengal University of Technology (WBUT) in 2009
B. Pharm from West Bengal University of Technology (WBUT) in 2007
Professional Certificate in 'Pharmacovigilance (PCPV)' from Catalyst Clinical Services in 2014
Professional Diploma in 'Clinical Research (PDCR)' from Catalyst Clinical Services in 2011
Scholastic Achievements
'IDMA ACG-Scitech Research Paper Award'-2018 (Pharmaceutical Analysis) for research article by Indian Drug Manufacturers Association (IDMA).
Securing 1st rank in Professional Certificate in Pharmacovigilance (PCPV) programme, August-2014 batch, Catalyst Clinical Services, New Delhi.
Invited for oral presentation in the International Conference on Industrial Pharmacy organized by Kulliyyah of Pharmacy, International Islamic University, Malaysia. 16-17th August 2014.
Awarded for the Best Poster in the FERCICon-2016 (4th National Conference & International Colloquium) organized by Calcutta School of Tropical Medicine (CSTM), Forum for Ethics Review Committees in India (November 4-5, 2016).
Awarded for the 2nd Best Poster in the DST sponsored International seminar cum workshop on 'Recent Advances in Clinical Research with a Special Emphasis on BA/BE Study', (Jadavpur University, 11-15th September, 2014).
Senior Research Fellow (SRF), UGC-BSR scheme for Meritorious Students in 2013.
Project Fellow, Department of Science & Technology (DST), Govt. of India in 2012.

Publications
Articles
Published in National & International Journals: 36 (Under Review: 3)
View at Google Scholar
View at Research Gate
Book
"Bioequivalence Study of Drugs: Its Facilities and Techniques"
PharmaMed Press, Hyderabad (2019) (ISBN: 978-93-8830-580-8).

Professional Memberships
Life Member of Alumni Association of NCE, Bengal & Jadavpur University
Life Member of Indian Pharmaceutical Association (IPA)
International & National Workshop/Training/ Symposia/Conferences Attended (selected)
Good Clinical Practice (GCP) Trainings on 2011 to 2019.
3T-IBHSc Advanced Bioethics Course for Trainers of Health Science Teaching Faculty at CSTM, Kolkata (UNESCO Chair in Bioethics-Haifa) (2nd November, 2016).
Regional Symposium on 'Medicine Safety and Pharmacovigilance' organized by CSTM, Kolkata and Indian Pharmacopoeia Commission (IPC) (March 2-3, 2015).
Short term training course on 'Bioequivalence Study of Drug by HPLC' at the Bioequivalence Study Centre, Jadavpur University (February 2012).
Participated in the DST Sponsored 5 days National Workshop on 'Application of Chromatography & Mass Spectrometry in Clinical Research' organized by Bioequivalence Study Centre, Jadavpur University, Kolkata, 2010.