Shaswata Sengupta
Assistant Professor (C)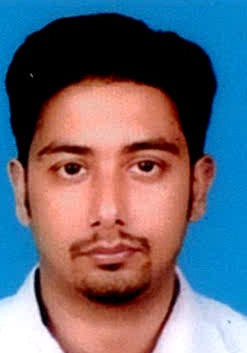 About Shaswata Sengupta
Mr Shaswata Sengupta completed his Graduation (B.A.) and Post-graduation (M.A.) in English from the West Bengal State University. He has close to three years of experience in teaching English at various institutions. He has also worked as a Content Developer and Writer with a few publishing houses based in Kolkata.
He joined the Maulana Abul Kalam Azad University of Technology, West Bengal, as an Assistant Professor in the Centre of Linguistics on the 2nd of January, 2020.
Publishing Record-
Books-
• A Concise Study of American Literature (Ray Book Concern), Co-author and Editor
• CBSE Smart English for Class X (Parul Prakashani ISBN: 978-93-88325-31-8), Co-author and Editor
• Parul Smart English for Class XI (Parul Prakashani), Co-author and Editor
Articles-
• Babuism along the banks of the Hugli (Submitted for publishing consent to Tech Vistas, MAKAUT, WB)
• Lockdown and Lockout: The 'Sick' Industries Awaiting Revival (Submitted for publishing consent to Tech Vistas, MAKAUT, WB)
Dissertations-
• The Fear of the Feminine 'Other': Reading Race and Gender in Henry Rider Haggard's 'She'. (Submitted at W.B.S.U. as dissertation during Post-graduation)
Research Interest-
• Study of the 'Babuism' culture in the industrial zones which were established by the British.
• Study of Casteism and its effects in the coolie-lines of the jute industries in West Bengal.
• The Mother-language and dialectical division among the labourers in the jute industry by the Hugli in West Bengal.
• Work-culture in the industries in West Bengal and its effects on the productivity and the outcome of the industrial belt.
• The projection of the important aspects of Victorian Gothic Literature in the European film industry.
• Study of Race and Gender in Victorian Gothic Literature.