Dr. Sujoy Mistry
Assistant Professor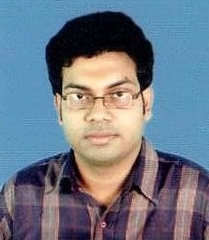 About Dr. Sujoy Mistry
​Mr. Sujoy Mistry has joined as an Assistant Professor in Department of Computer Science and Engineering, Maulana Abul Kalam Azad University of Technology formally known as West Bengal University of technology (WBUT), India in 2017. He has almost three years of teaching experience in different colleges. Mr. Sujoy Mistry received a bachelor's (B.Sc) degree in Computer Science in 2005 and a master's (M.Sc) degree in Computer and information Science in 2007 from University of Calcutta, Kolkata, West Bengal, India. After that he has completed his M.Tech degree in Computer Science and Engineering from University of Calcutta in 2009.

He has submitted his thesis for the completion of Ph.D degree from Jadavpur University, Kolkata, India in March 2017. He has served as TCS Research Scholar from 2012- 2016 under the registration of Jadavpur University, funded by Tata Consultancy Services(TCS) through their Research Scholarship Program.

Currently he is doing research in the area of Distributed Computing, P2P Networks and Grid and Cloud Computing. He has published several papers in refereed journals and conferences also presented in several conferences.